Hike with the Smallest Group Size in Yellowstone lead by Wildlife Biologist
Hiking in Yellowstone National Park is one of the best ways to see Yellowstone up close and personal! Come explore the sights and sounds of this amazing place and choose from a variety of hiking opportunities. Shurr Adventures hiking tours are with our Naturalist/Biologist Guides who will help show you the wonders of Yellowstone National Park. While hiking, our guests will learn about the flora and fauna, whilst enjoying the peace and solitude of America's first National Park. Shurr Adventures takes up to only 8 people in a group, but can accommodate larger private groups upon request.Join Shurr Adventures biologist/naturalist guides on Bunsen Peak Hiking Adventure. This hiking adventure is a great hike close to Tower, Rosevelt, and the Mammoth are in the park to see the amazing views of the Yellowstone River Narrows! We are one of the Top Rated Hiking and Kayaking Tours in Yellowstone National Park. Please scroll below for photos and details of this amazing tour!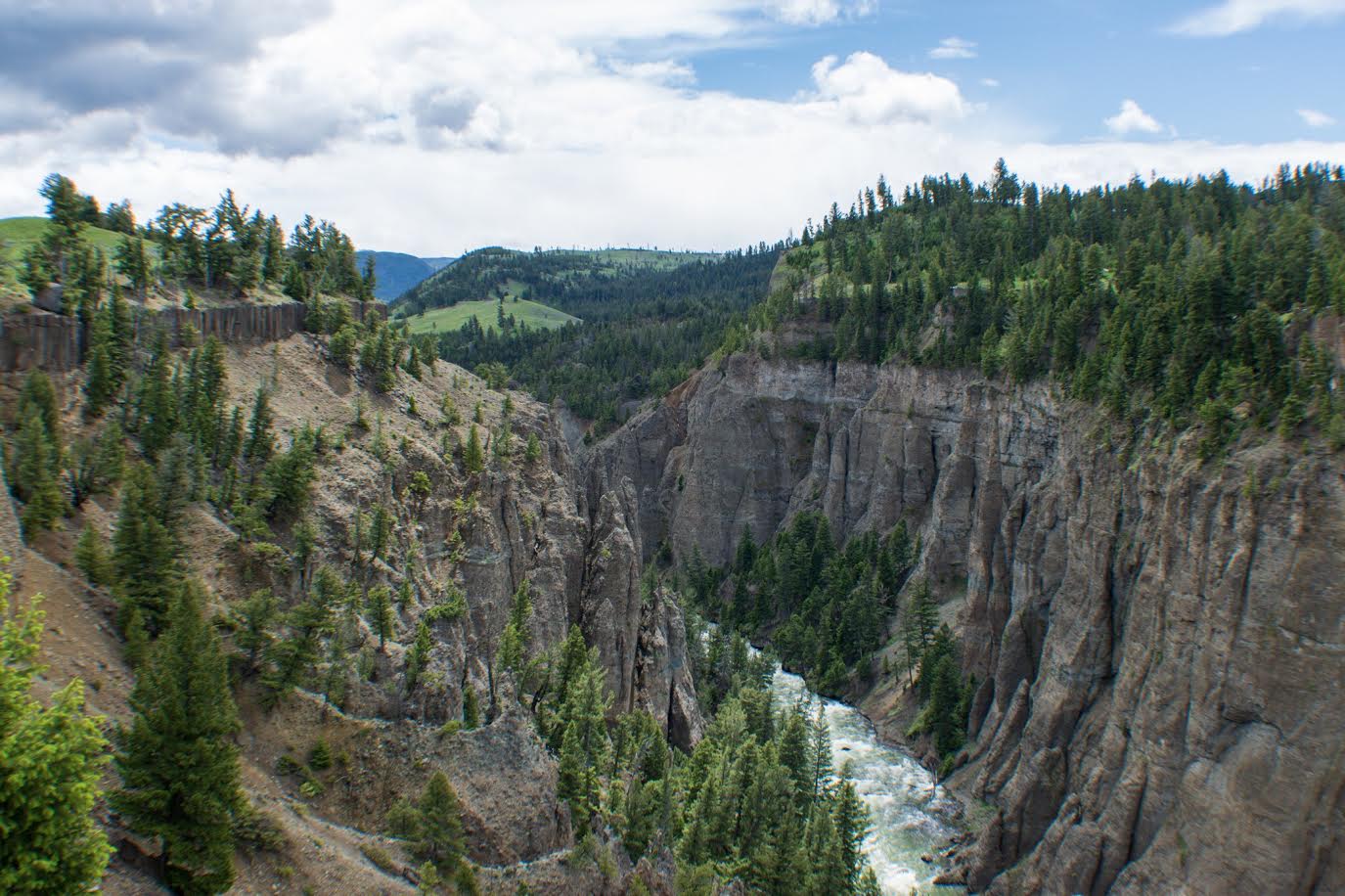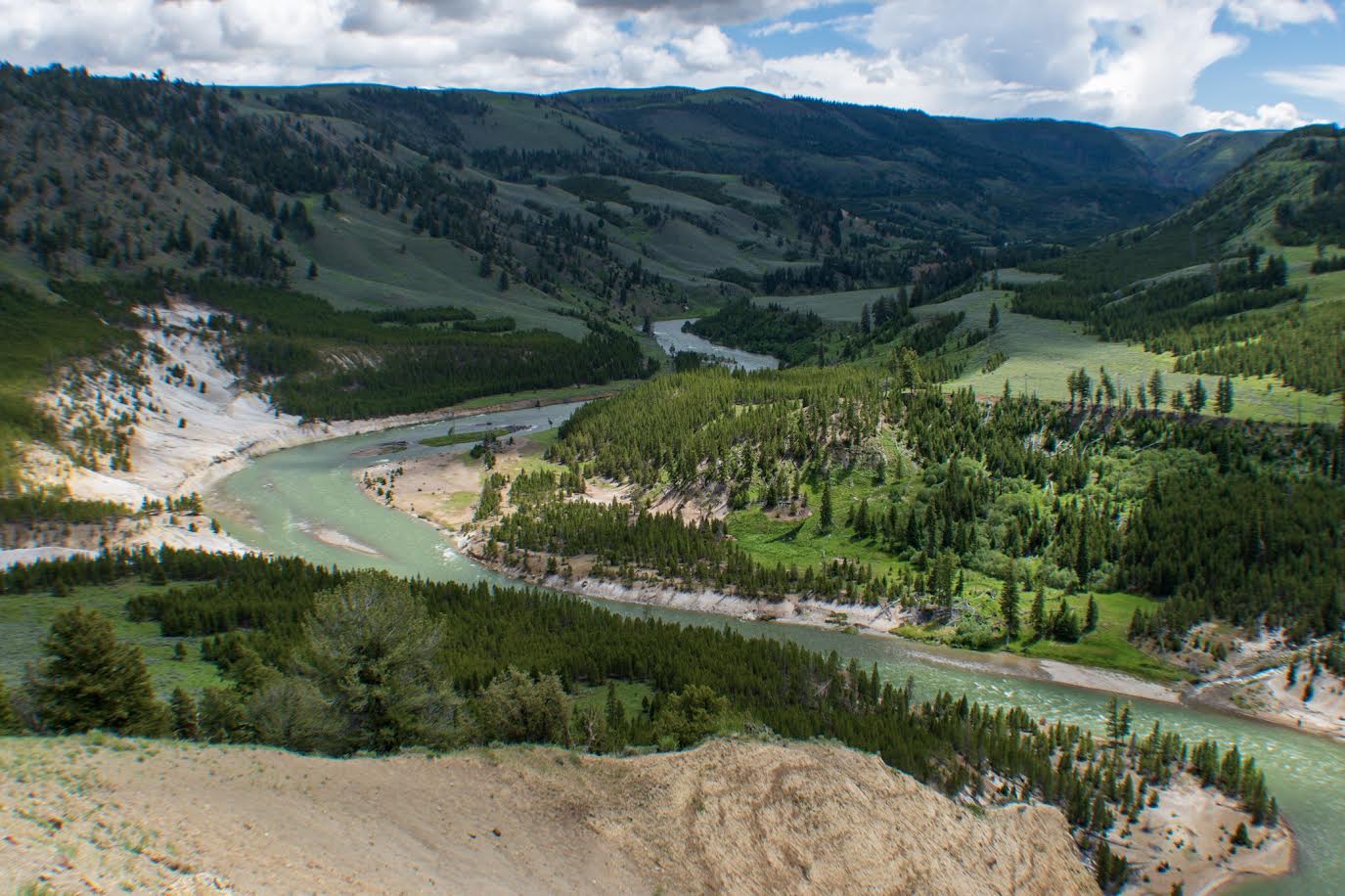 YELLOWSTONE NARROWS HIKING ADVENTURE
Join Shurr Adventures amazing biologist/naturalist guides on a breathtaking Yellowstone Narrows Hiking Adventure. This hiking adventure is a great way to see the Narrows of the Yellowstone River. This trail follows East Rim of the Narrows with breath taking views of the Yellowstone River and the basalt cliffs with their unique pointed formations.! This is a great hike to search for Peregrine falcons and Ospreys which nest in this canyon and our guides will keep an eye out towards rolling landscape east of the canyon which is frequented by bighorn sheep, bison, elk, and deer.
Trip Difficulty: Moderate (very steep in the beginning and then flattening out with steep drop-offs)
Nearest Lodging: Mammoth, Gardiner, Tower, Roosevelt Lodge, Norris Campground, and Gardiner
Trip Times: 8:00a.m
Small Group Tour Cost
Half Day $125 per person This adventure includes a great snacks, Professional Naturalist/Biologist, Hiking Poles, lots of smiles and great memories!
What to Bring Hiking (Click Here)
Cancellation Policy: 7 Days before trip's date full refund. If the trip is canceled due to the weather we will issue a full refund or we can try to reschedule if possible and our guests are able.
***We apologize we don't have online booking for this tour at this time. Please text Alli Shurr(owner) at 239-300-3004 or email info@shurradventures.net the date, and how many people are in your group. We will get back to you as soon as we get off the trail or water. We look forward to showing you this amazing place!***